Financing Cosmetic Surgery
We are pleased to offer three financing options for our patients needs.
Alphaeon Credit
With the ALPHAEON CREDIT card, you'll find the widest array of monthly payment options to help your reach your individual wellness, beauty, and performance goals.
The ALPHAEON CREDIT card allows you to move forward today without delay. Plus, with special financing options not available with other credit cards, you may find the ALPHAEON CREDIT card is the better way to pay.
With the ALPHAEON CREDIT card, you can receive the care your physician recommends with flexible payment options that fit your lifestyle.
Apply today so you can focus on looking, feeling, and being your best.
Care Credit Financing
With Care Credit you can finance 100% of your cosmetic surgery and there are no application fees, no upfront costs, no annual fees, and no pre-payment penalties. So, you can schedule your procedure today and conveniently pay with low, monthly payments. Plus, Care Credit is a revolving credit line for repeat procedures, without the need to re-apply. Care Credit offers a full range of payment plans so you can find one that works best for you.
CareCredit Financing
Learn more about financing cosmetic surgery in this video.
No Interest Payment Plans
6 month plan at 0% APR
No interest if the balance is paid within the specified time period
Low minimum monthly payments
Extended Payment Plans
24, 36, 48 and 60 month plan options
For treatment fees from $1,000 to over $25,000
14.9% interest rate * APR may vary
Monthly payments as For low as $76 on a $3,000 procedure fee
Pay your CareCredit Bill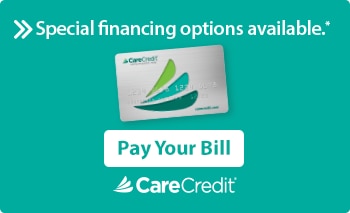 LendingUSA
You'll find our financing solution beautiful in its simplicity
It's natural to want to look your best. That's why we make our financing program fast, easy, and affordable – so you can get the cosmetic surgery and aesthetic procedures you want. Because why shouldn't you look and feel like the best version of you?
Customers choose our financing solution because it offers:
More approvals
Increased buying power up to $35,000
Affordable payment plans with no interest on principal*
Zero penalties, hassles or delays
*Your loan has a 6-month no interest on principal promotion included.